<! Left Column >



Antiques & Art (8)
Artisan & Crafts (2)
Books (1)
<!A HREF="https://www.ecommercebytes.com/cgi-bin/classifieds/classified.pl?cat&1610">Businesses for Sale (0)
<!A HREF="https://www.ecommercebytes.com/cgi-bin/classifieds/classified.pl?cat&1123">Clothing & Accessories (0)
Coins (1)
Collectibles (11)
Computers (6)
<!A HREF="https://www.ecommercebytes.com/cgi-bin/classifieds/classified.pl?cat&1136">Consignment Services (0)
<!A HREF="https://www.ecommercebytes.com/cgi-bin/classifieds/classified.pl?cat&2222">Dolls, Dollhouses (0)
Everything Else (11)
<!A HREF="https://www.ecommercebytes.com/cgi-bin/classifieds/classified.pl?cat&3629">Health & Beauty (0)
<!A HREF="https://www.ecommercebytes.com/cgi-bin/classifieds/classified.pl?cat&3305">Help Wanted (0)
Home & Garden (1)
Jewelry, Gemstones (2)
<!A HREF="https://www.ecommercebytes.com/cgi-bin/classifieds/classified.pl?cat&5198">Movies (0)
<!A HREF="https://www.ecommercebytes.com/cgi-bin/classifieds/classified.pl?cat&5337">Music (0)
Online Auction Resources (10)
Photo & Electronics (3)
Pottery & Glass (2)
Publications (1)
<!A HREF="https://www.ecommercebytes.com/cgi-bin/classifieds/classified.pl?cat&6148">Real Estate (0)
<!A HREF="https://www.ecommercebytes.com/cgi-bin/classifieds/classified.pl?cat&7177">Seeking Employment (0)
Services (6)
<!A HREF="https://www.ecommercebytes.com/cgi-bin/classifieds/classified.pl?cat&7395">Sports (0)
Stamps (2)
<!A HREF="https://www.ecommercebytes.com/cgi-bin/classifieds/classified.pl?cat&7307">Stuff (0)
<!A HREF="https://www.ecommercebytes.com/cgi-bin/classifieds/classified.pl?cat&7485">Tickets & Travel (0)
Toys & Hobbies (1)
<!A HREF="https://www.ecommercebytes.com/cgi-bin/classifieds/classified.pl?cat&8114">WantedStuff (0)




Place an ad in the AuctionBytes Classifieds for $25 for the year. Here's what it gets you:

Exposure!

- Your ad will be seen on the AuctionBytes Classifieds section of the AuctionBytes.com website

- The photo from your ad will be rotated along with other ads on the front page of the AuctionBytes home page

- Your ad will also appear on a rotating basis in AuctionBytes' NewsFlash newsletter


Flexibility!

You can advertise an individual item and include a PayPal button, or you can advertise your website, storefront or even a brick & mortar store! You can buy as many AuctionBytes Classified ads as you like (each one costs $25).

Ease of use!

It's simple to set up an AuctionBytes Classified ad, and you can change the ad yourself anytime you want!!

A Bargain!

For $25, you get a classified ad that will be seen on the AuctionBytes website and newsletters, and you can change the ad yourself anytime!

Books and Antiques



| | | |
| --- | --- | --- |
| | Click on a thumb for a larger image. | |
For over 40 yrs I collected resource books, pamphlets, catalogs and magazines for my antiques business. Topics include: vintage fashion history, pottery, glass & china, textiles and home management.
I believe the best history lessons come from seeing what people did and bought in their time period.
Selections from my collection are being offered on Etsy. Many are out of print so when they are gone - they're gone!
Shop Etsy: anothertimeantiques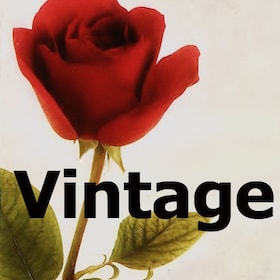 Listing Expires: Tue Oct 19 2021

This listing has been viewed 1176 times.


<! Right Column >





How to be included in the AuctionBytes Classifieds

1) Register for AuctionBytes Classifieds

2) Set up your classified ad.

3) Once you have registered, pay for your classified via PayPal.

AuctionBytes Classified ads get additional exposure on the home page of AuctionBytes as well as rotation in the AuctionBytes NewsFlash newsletter.


Buy direct from online merchants! Check out their Web Sites & online stores!
Search AuctionBytes Classifieds
by KeyWord